Avoid These Mistakes When you Buy Your First Home
3 biggest money mistakes first-time buyers make (Source: SouthtownStar)
Because there are more people who want to buy well-priced homes than there are well-priced homes. It's that simple.
See on Scoop.it – Real Estate Chicago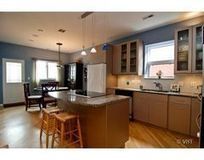 RyanHillRealty's insight:
Navigating through the Naperville and Chicago suburban real estate market takes more than having all your ducks in a row – it also depends on good timing, smart decisions and careful spending.
First-time homebuyers can benefit from this great advice and move in the right direction to achieve the American Dream.
Related articles